Why choose Stanford International College?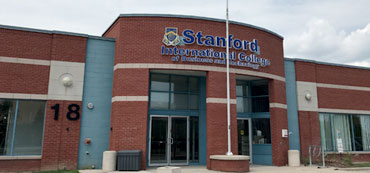 Stanford International College of Business and Technology is a private career college in the province of Ontario, Canada founded in 2003. We offer diploma and certificate vocational training programs in the fields of Welding, Gas Technology, PLC & Robotics, Business Management, Computerized Accounting, Hospitality and Tourism, Quality Control and Assurance, CAD/CAM Engineering, Automotive Technology and CNC technology.
Stanford College has campuses located in Toronto, Scarborough, Mississauga and Brampton. Stanford International College is accredited as License Testing Centres for the courses of Gas Technician and Welder Training by TSSA (Technical Standards and Safety Authority) and CWB (Canadian Welding Bureau).
For more information, please contact us at 1-888-683-1608 or through the form on our website.
English video:
Chinese video: