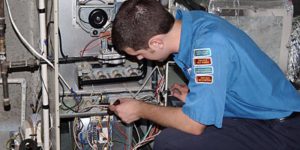 Come learn about a thriving industry. Find out what's going on in the city and province that's opening doors to more jobs in trades!
About this Event
Why this Workshop?
• According to Stats Canada, Employment growth average in trades is approximately 35% whereas jobs requiring a university degree have only seen a 15.1% increase, 2008-2018.
• All outlooks for trades industry in Ontario are fair (2/3 stars on Job Bank Canada) or Good (3/3)
• Trades industry is something that is not concentrated on in schools, find out about the different industries and job opportunities.
• Great for Second Career and New Immigrants looking for new opportunities and pathways into accreditation in their fields.
The Contents
• The workshop will focus on various areas of trades; processes for licensing and exams, employment opportunities and outlook- giving attendees a better understanding of the pathway to a successful future in the trades.
Who is this for?
• Anyone interested in learning more about trades and looking for new sustainable employment opportunities